THE RUDY KRONFUSS EXPERIENCE
<![if !supportEmptyParas]> <![endif]>
<![if !supportEmptyParas]> <![endif]>
Rudy Kronfuss, sometimes announced as the "Dutch" Jimi Hendrix, has formed a promising new band! With a new energetic rhythm section, the "old rock" of the Dutch music scene declares war to old musical clichés, and not without taking musical risks by himself! A very wide spectrum of music offers clubs all kinds of possibilities for making the right adjustments concerning the choice of repertoire and creation of a special happening. Insiders know Rudy's musical playfulness and presence on stage.
Besides the wonderful traditional covers of Hendrix, the band plays lesser known material and new compositions of the master as well. Depending on the circumstances, a whole musical spectrum from Pop to Jazz is possible, with for instance Rudy's own work in the Jazz-rock/ Fusion genre which consists of many funky elements.
To round things up one has to "experience" this band as soon as possible.
For those who do not know Rudy please have a visit to his homepage: www.rudykronfuss.com or use a search engine like Google and simply type "kronfuss".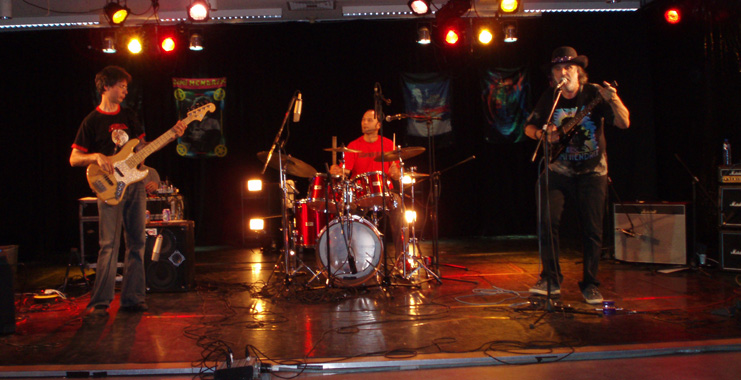 look at recent concert fotos on "NEWS" or watch videos on YouTube
A few examples of the music:
HENDRIX COVERS:
Live performances on YouTube videos:
FIRE, RED HOUSE, THE WIND CRIES MARY, WHO KNOWS, HEY BABY and PURPLE HAZE
Audio recordings from live performances:
originals :
LINKS:
Our FACEBOOK page : <https://www.facebook.com/pages/The-Rudy-Kronfuss-Experience/> <![endif]>
Our REVERBNATION page : <http://www.reverbnation.com/therudykronfussexperience>
<![if !supportEmptyParas]> <![endif]>
<![if !supportEmptyParas]> <![endif]>
THE RUDY KRONFUSS EXPERIENCE consists of :
Rudy Kronfuss: guitar /vocals
Anders Bouwer: bass
Bouke Bijlsma : drums /vocals
<![if !supportEmptyParas]>
<![if !supportEmptyParas]>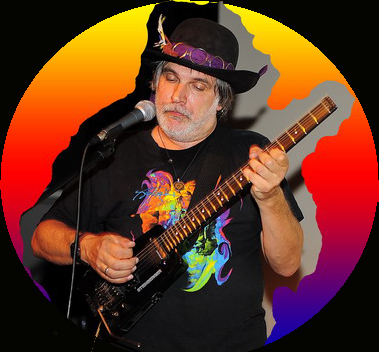 Rudy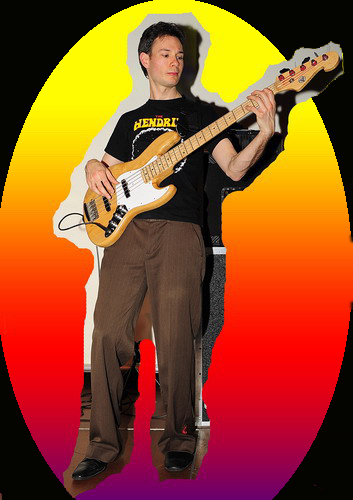 Anders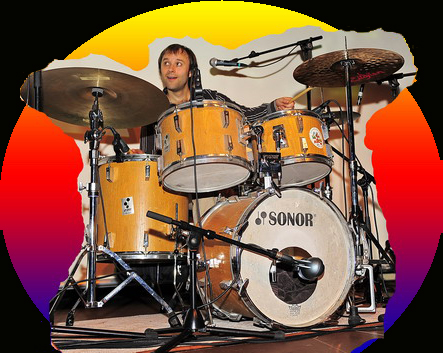 Bouke
<![if !supportEmptyParas]> <![endif]>
CONTACT/BOOKING:
E-mail : kronfuss@worldonline.nl