Due to the corona crisis all concerts and rehearsals were cancelled, however I finished 3 new videos:"Universe Road", "Another Morning Blues" and "Voodoo Child s.r."(live in Vienna jan2019) Also I wrote a composition for saxophone ensemble and edited a few older videos. Here are three Hendrix songs performed solo (with backing tracks) in Milano / Italy in 2015. "If 6 was 9" , "Valleys of Neptune" and "Voodoo Child (s.r.)" . I also uploaded a video of the jazz standard "Spring is here" just a soft tribute to the beauty of nature at this time of the year.

From 2019:

Here are two fotos from the recent "Jazzbies in Amsterdam" concert 22-12-2019:

The new Choroband - Tryout - Set and my SOLO performance at the same location: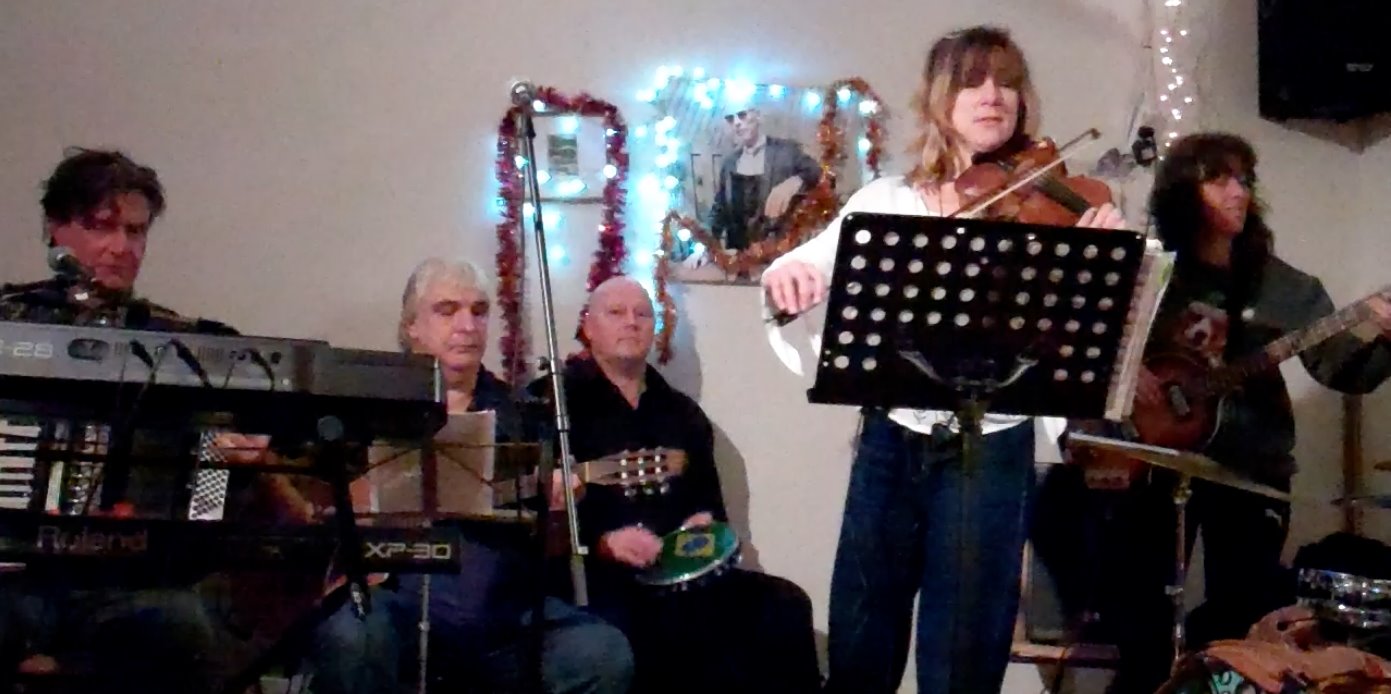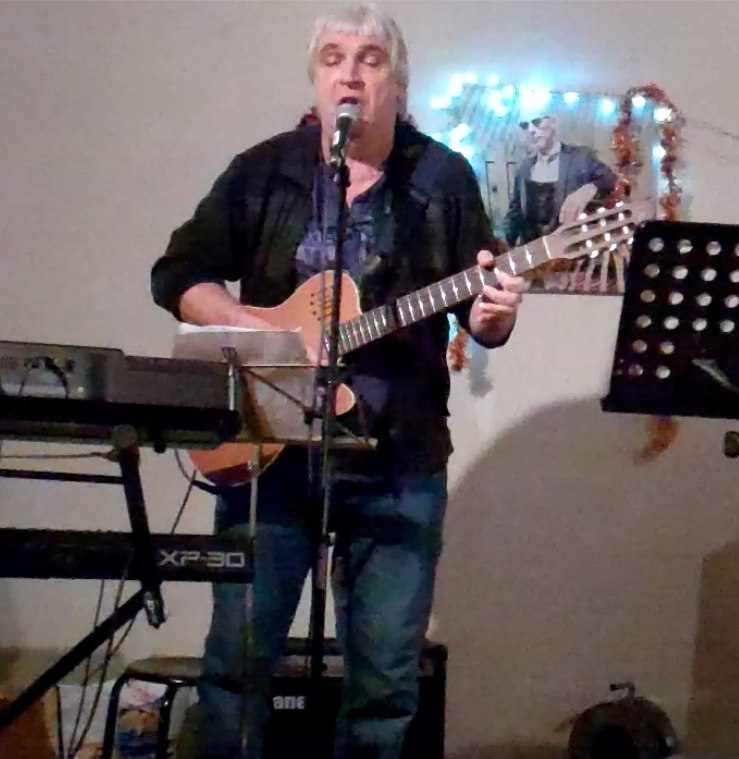 The Christmas Concert at GLOBE/Hilversum was really impressive ...a lot of positive changes are going on there...I haven't been jammin' with my former "working brothers/teachers" for ages ...I was very proud to have the crowd sing "Silent Night" in various languages at the same time (mine was the Austrian original "Stille Nacht") ! It was wonderful & beautiful - anybody can do that around the world ...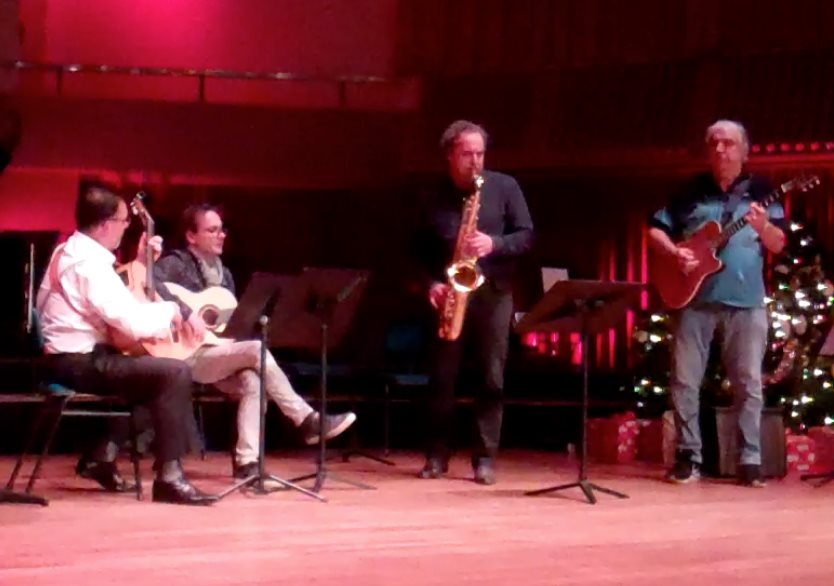 .
In october we took some time to relax on the beautiful Island of Tenerife / Spain ...
I finished a musicvideo of "Hello Brother" (dedicated to the American Indians) - This song is from my CD "AND PASS IT ON TO JAMES" and a music video of "People People" from my CD "AND SAY HELLO TO JAMES". Both are tributes to Jimi Hendrix.
The "SATURNIA 3" meeting was great - 2 days/nights of Jimi Hendrix friends jamming and enjoying nature. A big "thank you" to everybody involved . Here are a few videos: "STONE FREE", "VILLANOVA JUNCTION", "ROOM FULL OF MIRRORS JAM" and "FOXY LADY".
Watch a collection of fotos here.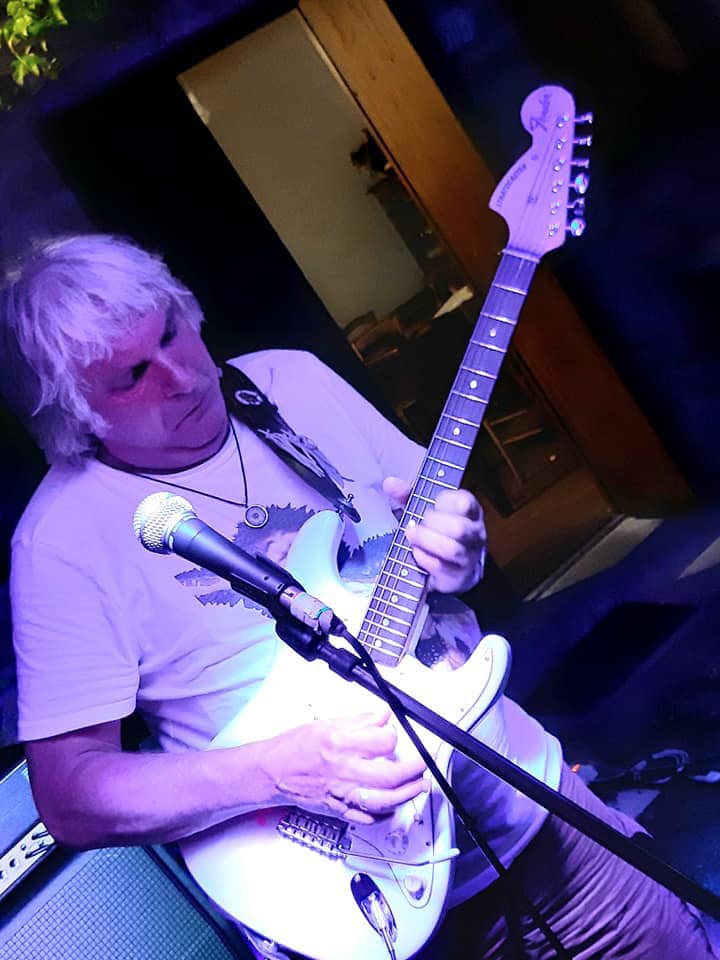 .
.
The webradio broadcast (from 16-02-2019) of 3 hours livestream worldwide about my visit in Austria can be heard here:https://cba.fro.at/396223
A detailed progam and playlist can be found here: https://o94.at/programm/sendung/id/1612049There is music from 3 concerts and interviews (in german) all dedicated to "Jimi Hendrix in Vienna 50 years beyond". You can get very rare fotos and posters from the "Jimi Hendrix in Vienna exposition" at the gallery LUMINA in Vienna through this webshop: http://www.druckundrahmen.at/index.php/shop/category/view/34
On the Tuesday 22nd of January 2019 (19.30) I performed at the Cafe KORB in the heart of Vienna/Austria with Mario Bottazzi. On Thursday the 24th there was the opening of a one week fotoexhibition of Jimi Hendrix in Vienna at the gallery LUMINA (Lindengasse) with a concert and also Friday 25th of january I played at the gallery.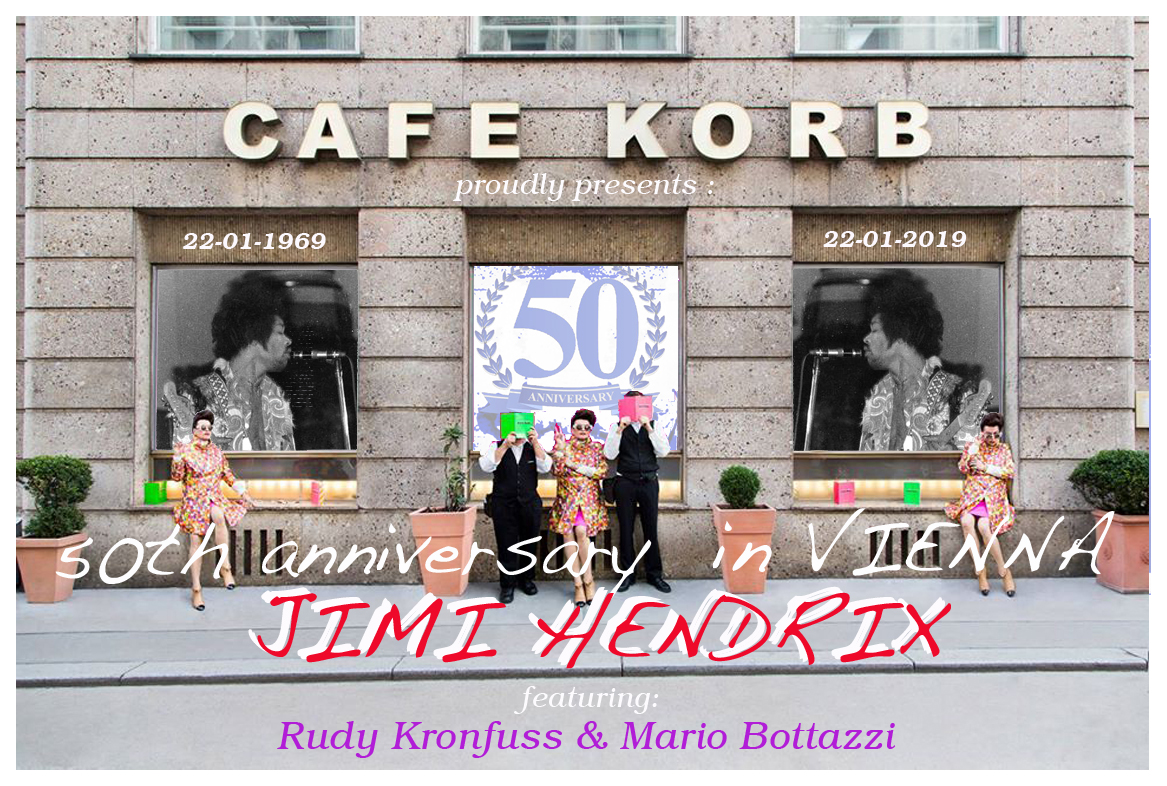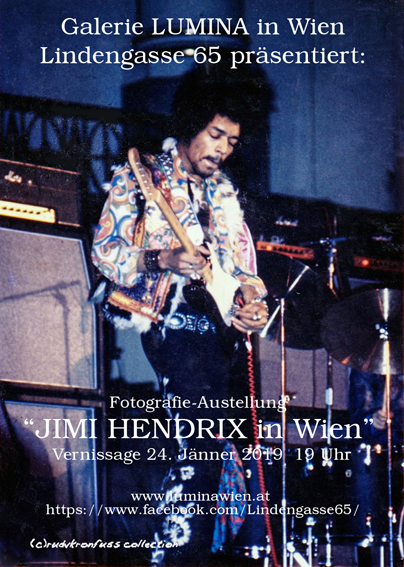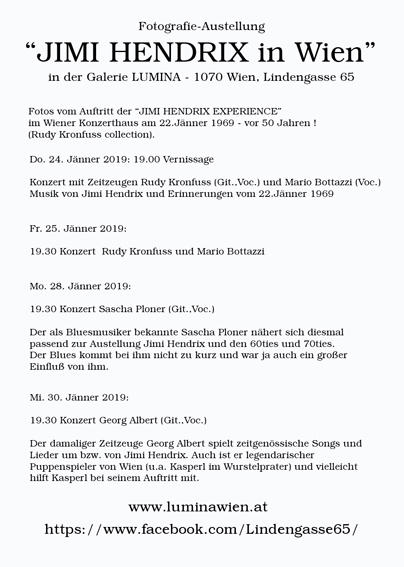 Recently I mastered Allan Broads new album "Love, Truth and Fantasy" will be released on the 16th of august.
On 29 and 30 june 2018 I visited the great Jimi Hendrix meeting in Saturnia/Pittigliano/Italy. There was lovely weather and two days of great playing. Thank you to everybody involved. Click here to see some fotos. Listen to a live version of "Hey Baby", "Come on" and "Angel" on You Tube we played on Saturday night.
We had a great time performing at the Labyrinth in Amsterdam on 3rd of june 2018.
Mary Moher-McIver sang and presented her poetry while Pit Hermans played the violin.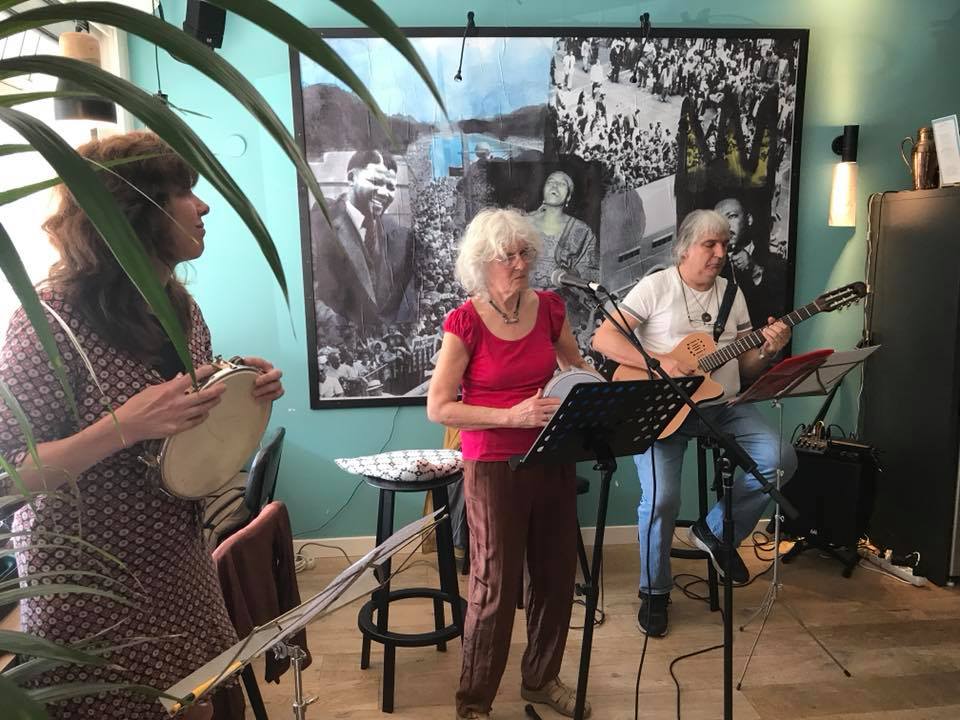 On Wednesday 24 january and 28 february 2018 I was guest on radio ORANGE 94.0 (Vienna/Austria and webstreaming). Dedicated especially to me and my work and Jimi Hendrix, it was called "The flying Dutchman from Vienna" and I felt honored to have been invited. You can re-listen the broadcast on their archive:
https://cba.fro.at/358720 (part 1) https://cba.fro.at/369390 (part 2). Produced by "Music Across" the broadcast is in German.
Dear friends, I am proud to present my newest CD called "BLACKBIRD" .
The songs are digital available in various webshops, while traditional CD's can be ordered from me. More Info.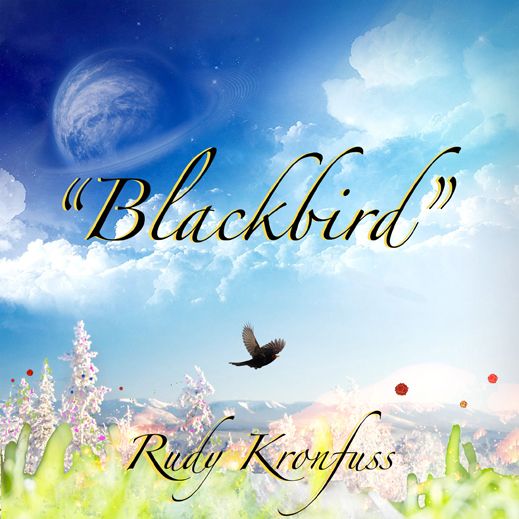 ...on YouTube you can listen to two tracks from it: "Heavy load" and "Hungry bird" (just click on it)
Thursday night 12 october I played a short set in the most famous Bluesclub of Amsterdam, dedicated to the memory of our major Eberhard van der Laan supported by Mary Moher-McIver on percussion and backing vocals. Everybody joined us singing "Angel" (J. Hendrix) as an encore.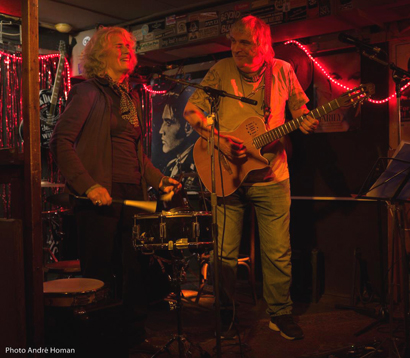 The first "SATURNIA SLIGHT RETURN FESTIVAL" was great - two days and nights the music of James Marshall (Jimi) Hendrix in the open air with perfect weather and friends ! Thanks to everybody involved - I hope we will meet again next year ! On the foto below you can see the musicians involved. Here you can watch a few songs from the meeting: "Voodoo Child" (long version) , "Hey Baby", "Machine Gun", "Room full of mirrors" and "Voodoo child (s.r.)".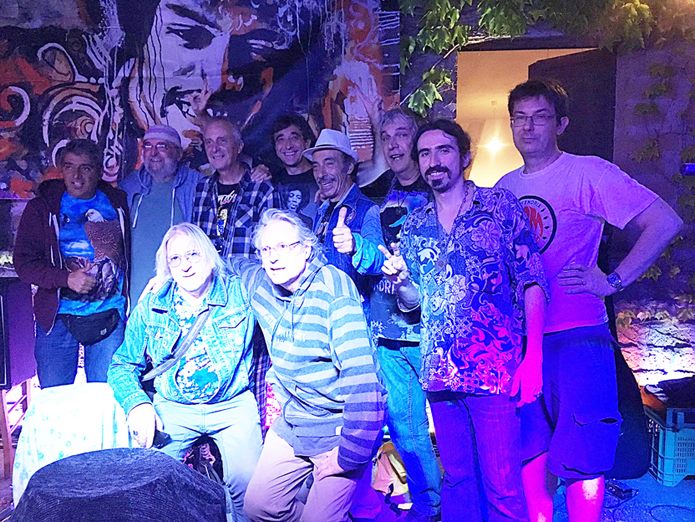 It was great working with Mary Moher-McIver and producing her first CD "Destination unknown"- I am proud of her. Click here for more information.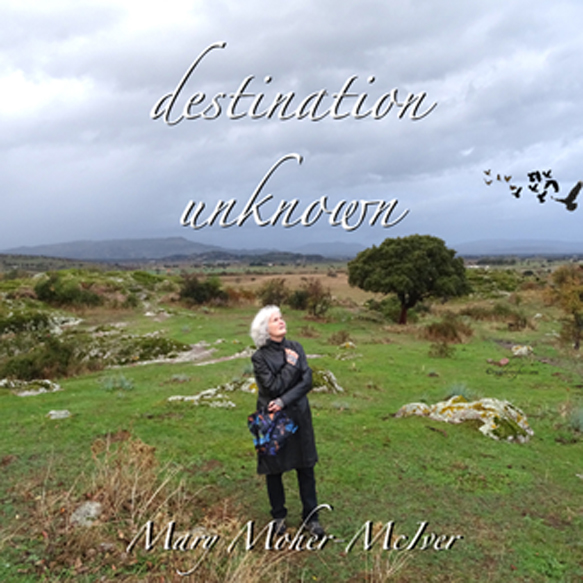 On Saturday 17 december 2016 there was a 2 hour Hendrix special on Austrian National Radiostation OE 1 between 17.00 and 19.00, on "Diagonal" - subtiteled "Hey Joe". I was part of it with a small interview about my book "JIMI HENDRIX IN VIENNA" .The progam description is here: http://oe1.orf.at/programm/455657 ---
------------------------------------------------------------------------------------------------------------------------------------------------------------------------------------------------------------------
On 7 december 2016 I played a short Solo set at the Leonard Cohen (R.I.P.) tribute night at the "Maloe Melo" bluesclub in Amsterdam, here is a photo from the performance: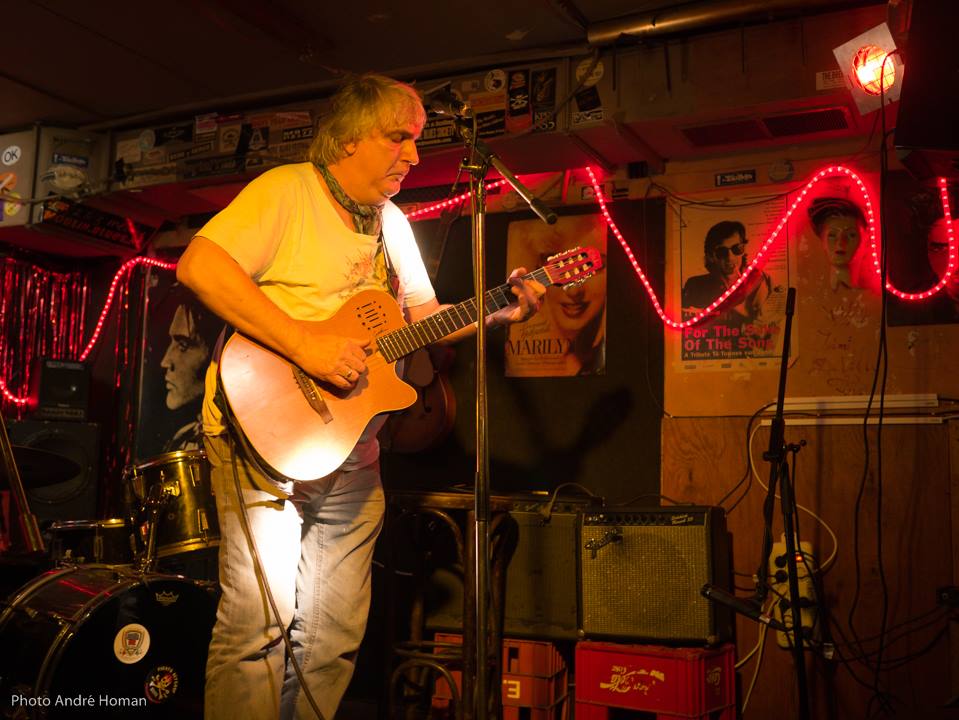 NEW BOOK out: "JIMI HENDRIX IN VIENNA" please contact me here.
I have made a video of my first band NOSTRADAMUS of the rare song "The Boat" - klick here to watch it and "The Great Ant"- klick here to watch.
I finished the production of another CD for my friend singer-songwriter Allan Broad, we also had a nice short set at the Maloe Melo Bluescafe (see foto below) on 18 may. The CD was chosen best country album for june 2016 by the Akademia Music Awards!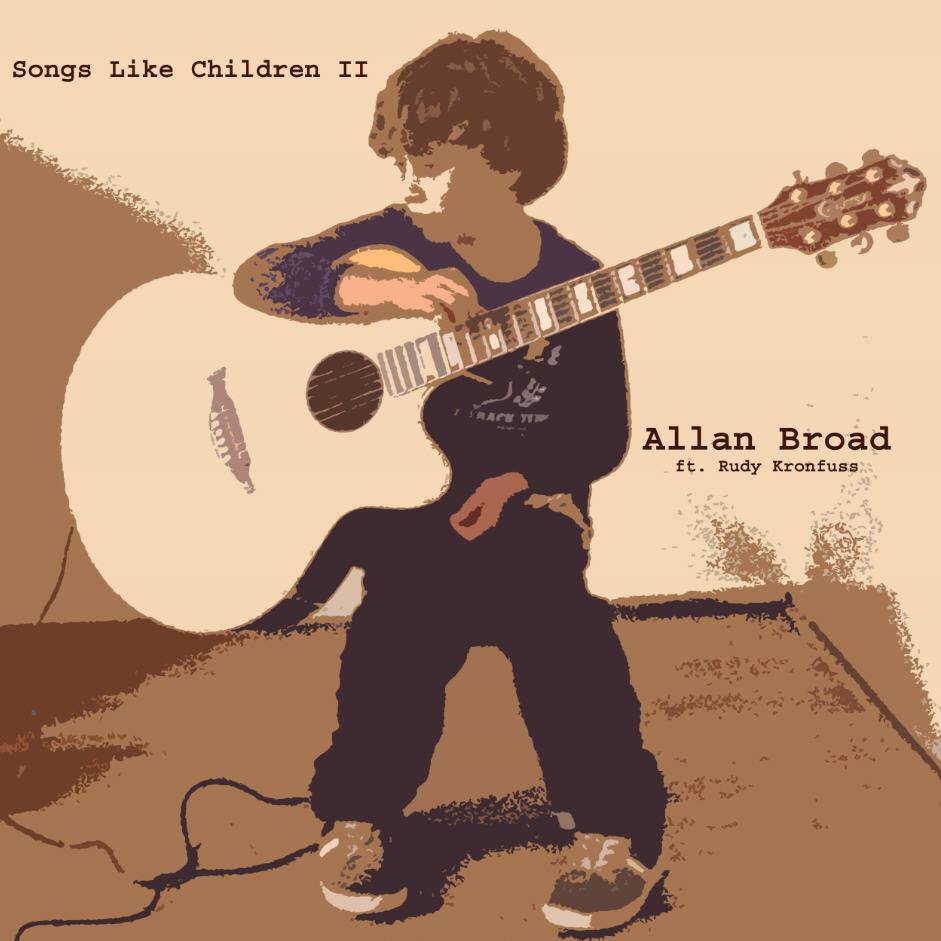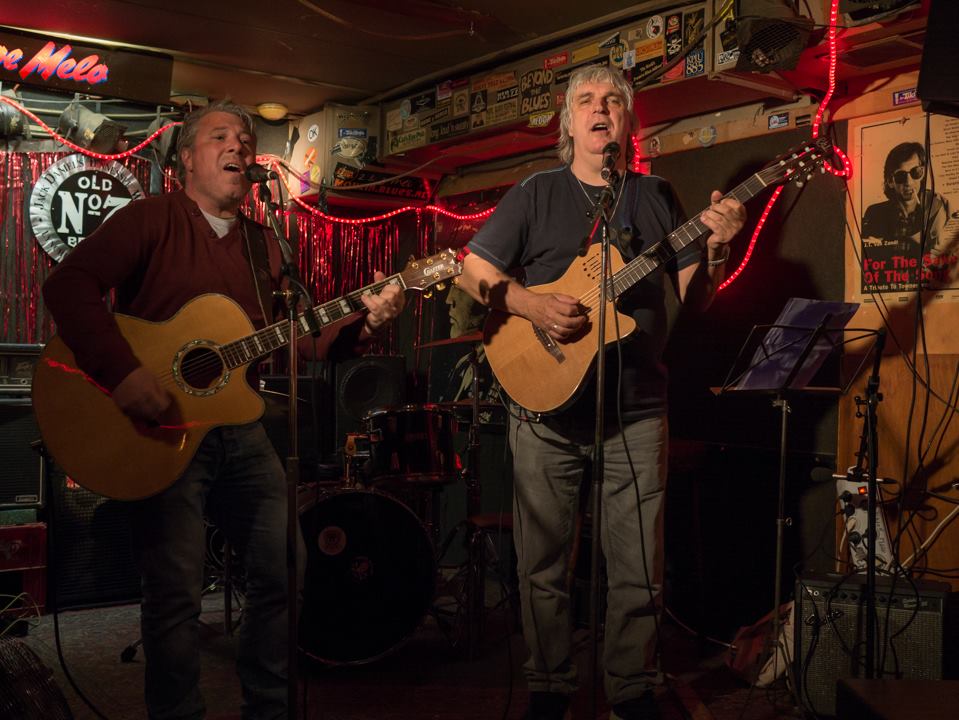 .
Wednesday 13 april we played a very short set at Bluesclub MALOE MELO in Amsterdam/ Holland.
We did a tryout of three new songs written by Allan Broad from his new CD. The people enjoyed it !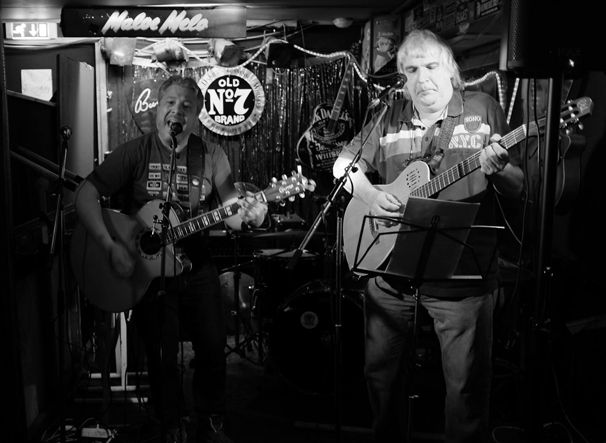 On 23rd of september I had a set with Allan broad at the Maloe Melo playing his music.The same night I had my little own "songwriter set" - here is a solo performance (almost) acoustic of Jimi's "Angel" .
I played at the "JIMI HENDRIX LIVE 4" festival in BOLOGNA/ ITALY 4-6 September 2015 solo and jammed with friends as well - we had a great time !
You can watch "Send my love to Linda" , "Spanish castle magic" and "Machine gun" on YouTube (just click on the blue titles)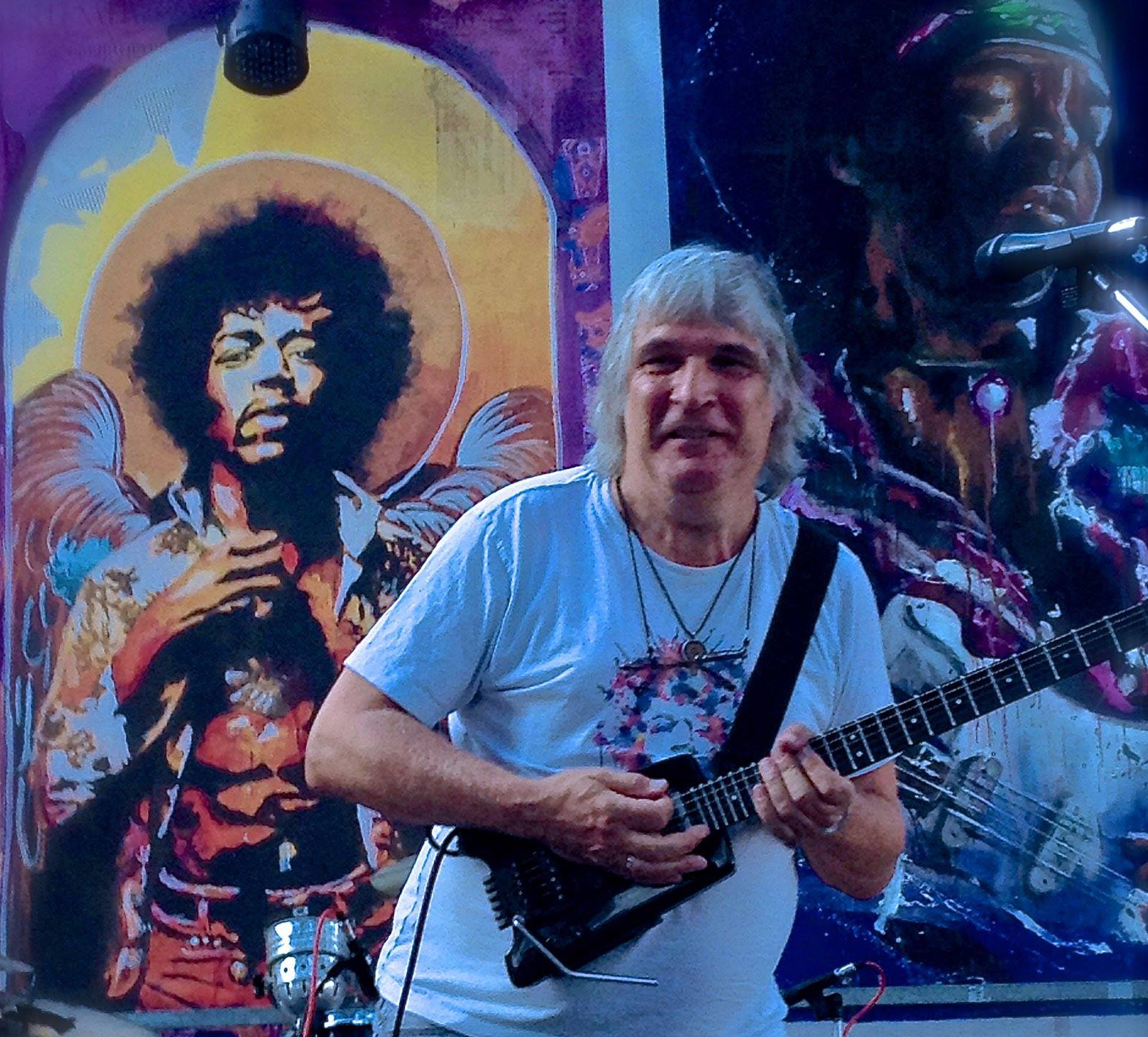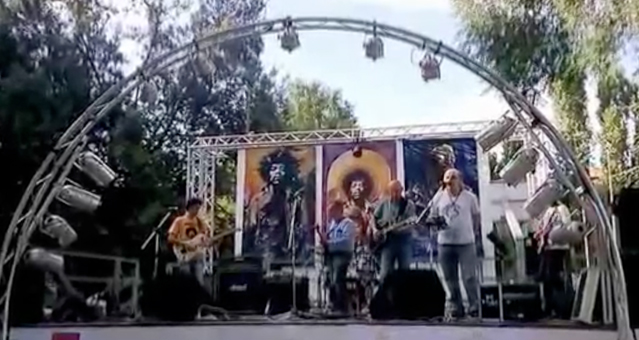 .
I performed twice at the SLOAN SQUARE in the center of Milano/ Italy at a four day Hendrix information festival (organized by Roberto Crema), dedicated to Jimi's visit to Milano, Rome and Bologna in 1968. I really enjoyed it. Watch "Purple haze" from the concert.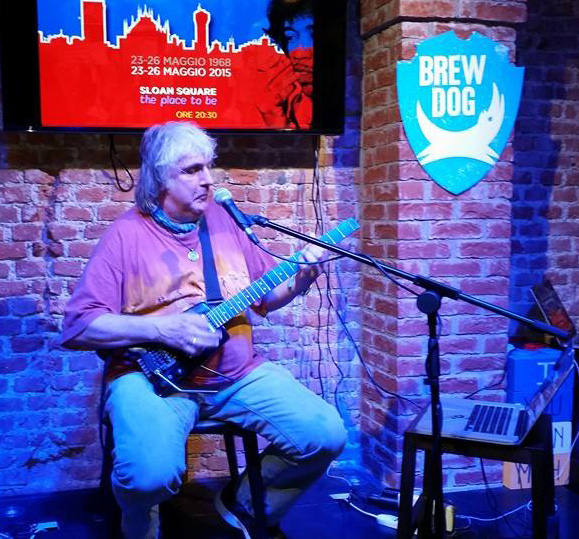 On 1st of May every year hundreds of people play "Hey Joe" for the "Thanks Jimi Festival" on many different locations of the planet. We took part in Oberhausen/ Germany with our contribution on a great day of celebration.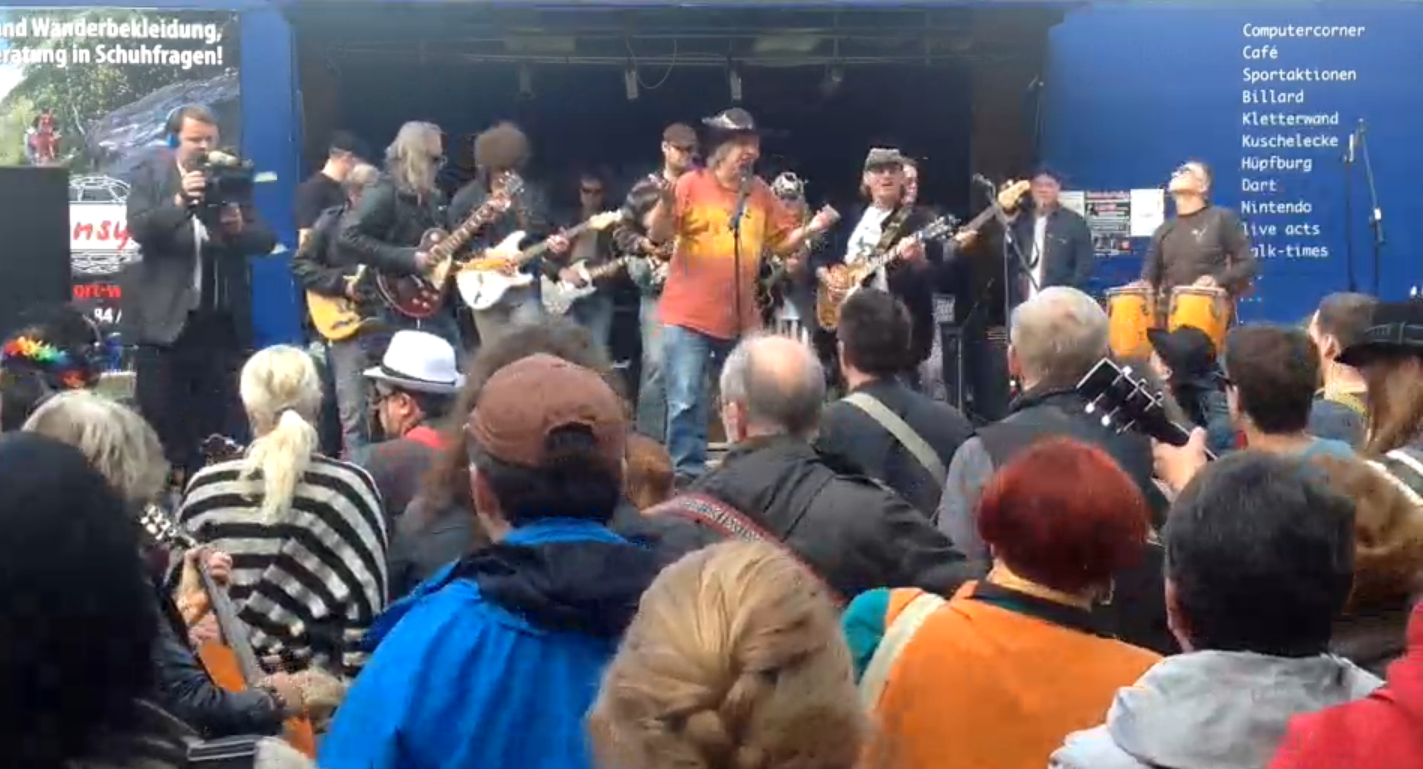 The long awaited first album of legendary "NOSTRADAMUS" is available now - . There are recordings on it that some people had to wait for 40 years ! Klick here for details. Watch "Aquarium" or "Your love" (with fotos) on YouTube!- there is an extended interview plus fotos in the "psychedelic baby magazine" about it ! If you want the CD that has 2 extra bonustracks order it here.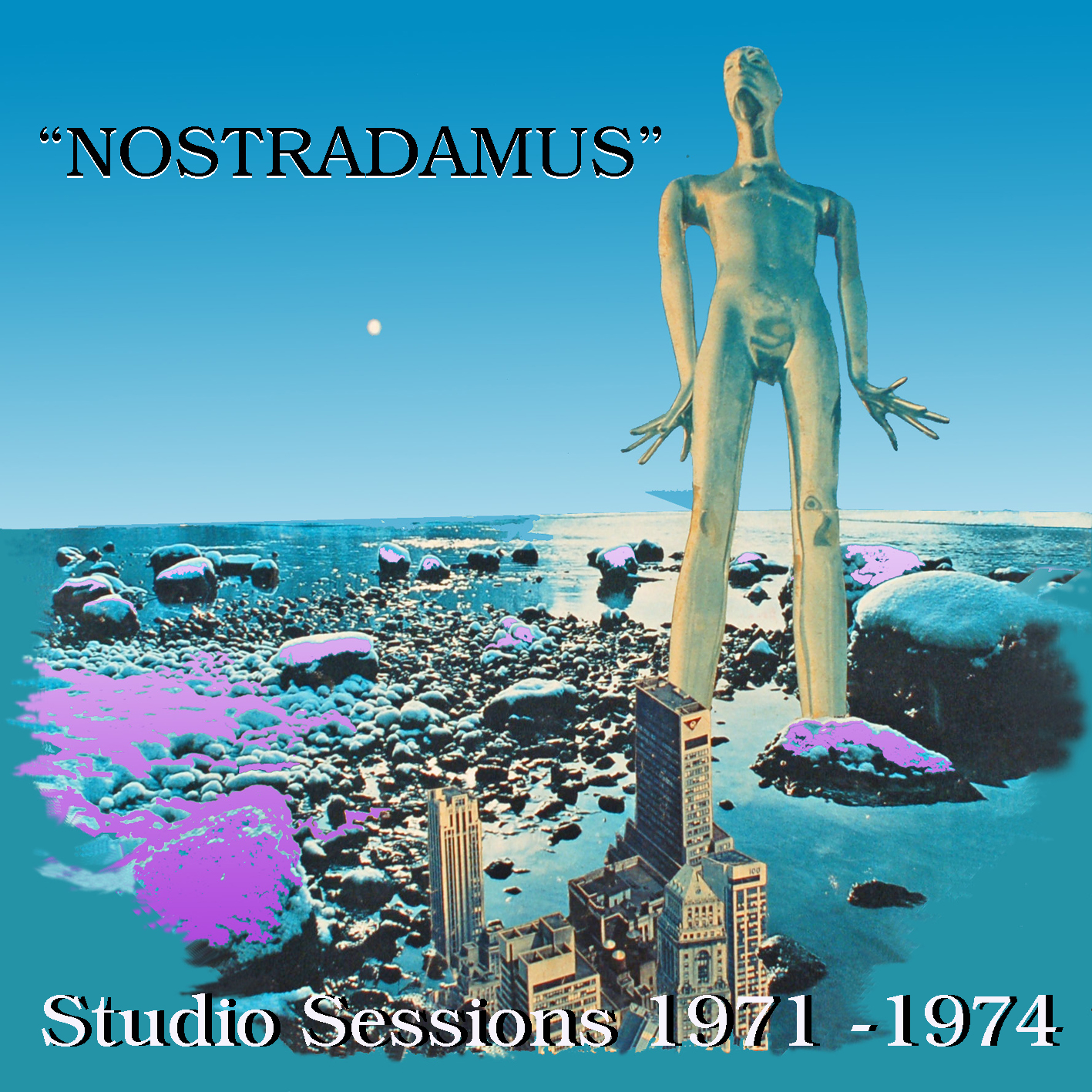 .
A new video:
"Medieval Memory" is a ballad performed by Bigband Bodycheck from my CD "Inside of time" - I made this video especially for the memory of my dear father (1912 - 1993).
Here is another video of "A new dawn" - my own song/production - to remember my old band from the 80ties called "The Touch". It is from the CD "Just a dream"
.
It was great to play at the Hendrix birthday festival in Brescia/Italy on 30th november-
Paolo and Roberto joined me for a nice set and we had a lot of fun.
Thanks to everyone involved, it was a beautiful festival.
Watch "Gypsy blood/ Machine gun" and "Spanish castle magic" from our concert .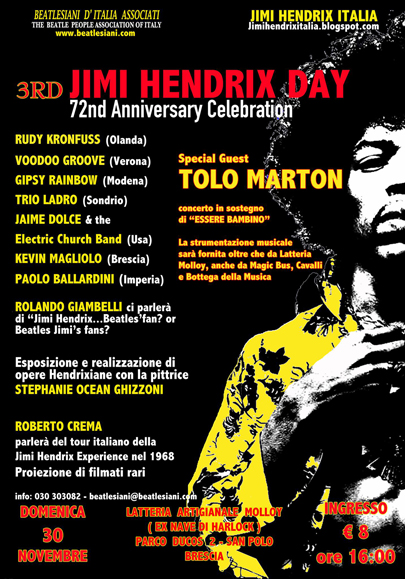 .
We had a nice play at the Bluesclub Maloe Melo in Amsterdam on 12 november. Watch "Hey Baby" from this concert. See you next time.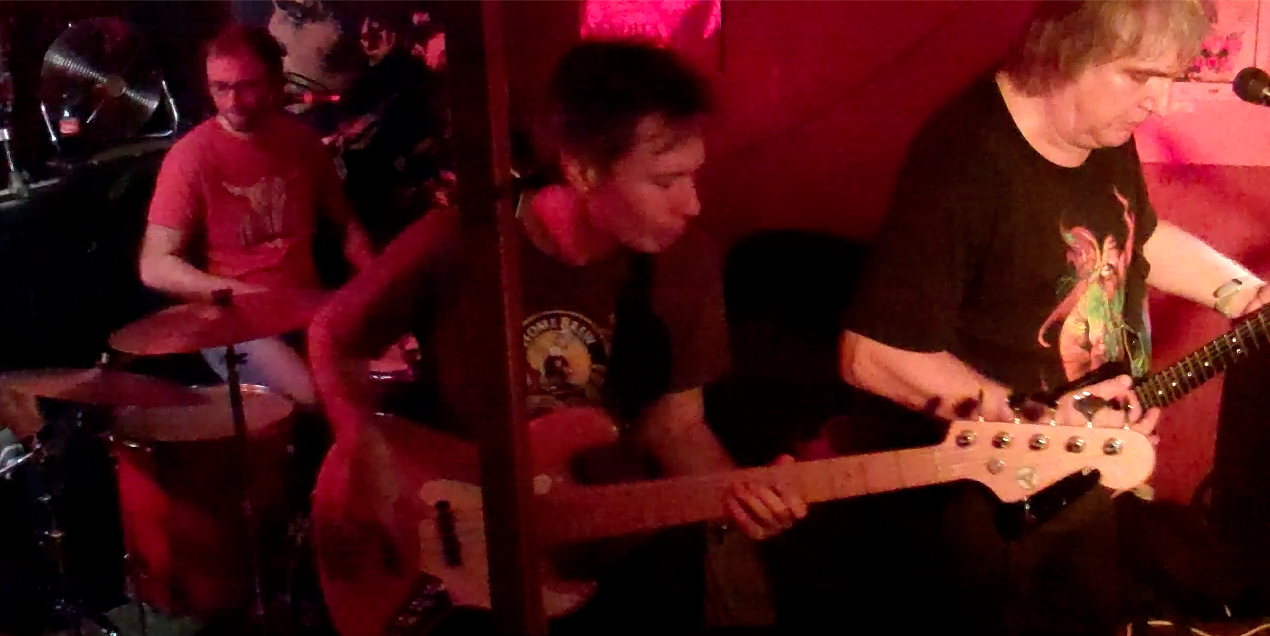 my new CD "HEARTSPACE" is out !!! Get a CD (mail me) or download the digital tracks in the webshops.
Buy Rudy Kronfuss - Heartspace (mp3) at AmazonMP3.com/de/fr/uk etc
Buy Rudy Kronfuss - Heartspace (mp3) at iTunes.com
Buy Rudy Kronfuss - Heartspace (mp3) at Napster.com
Buy Rudy Kronfuss - Heartspace (mp3) at Jamba.de
YouTubevideo of the titletrack called "Heartspace"
...on 17 september singer/songwriter Allan Broad and I played a short set at the Maloe Meloe in Amsterdam and on friday the 19th of september we performed a full concert in Farncombe (Great Britain) at "The Three Lions"....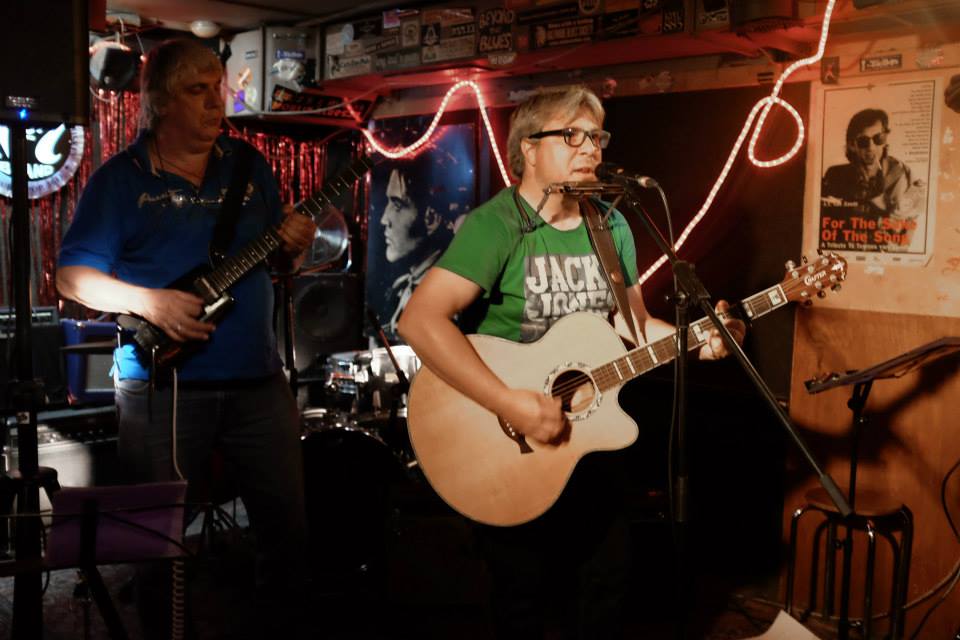 On 24th of may we played at the benefit festival for Bosnia in Ridderkerk. Listen here to "Machine gun" and "The wind cries Mary" from the concert.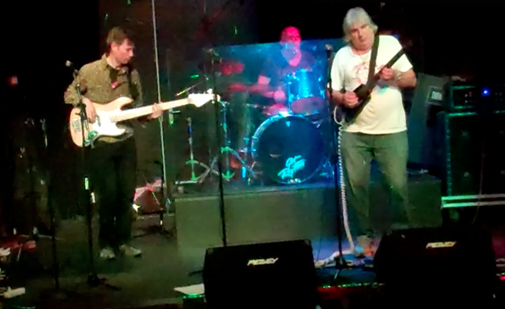 I just finished a musicvideo of "NO ONE" to remember my old jazzrockband "THE TOUCH" .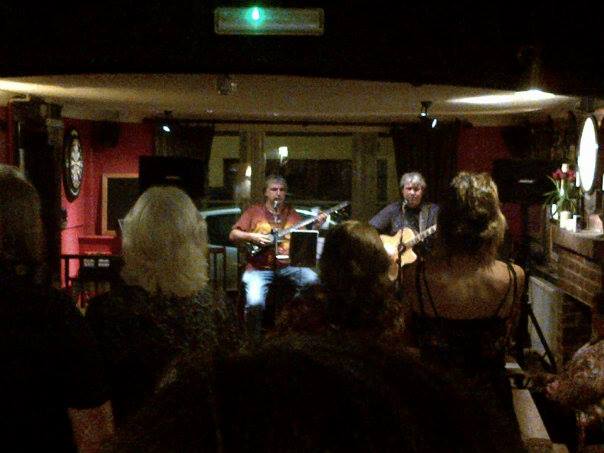 On Friday 18 april Allan Broad and I played at the Three Lions in Farncombe/ Great Britain. We had a great time.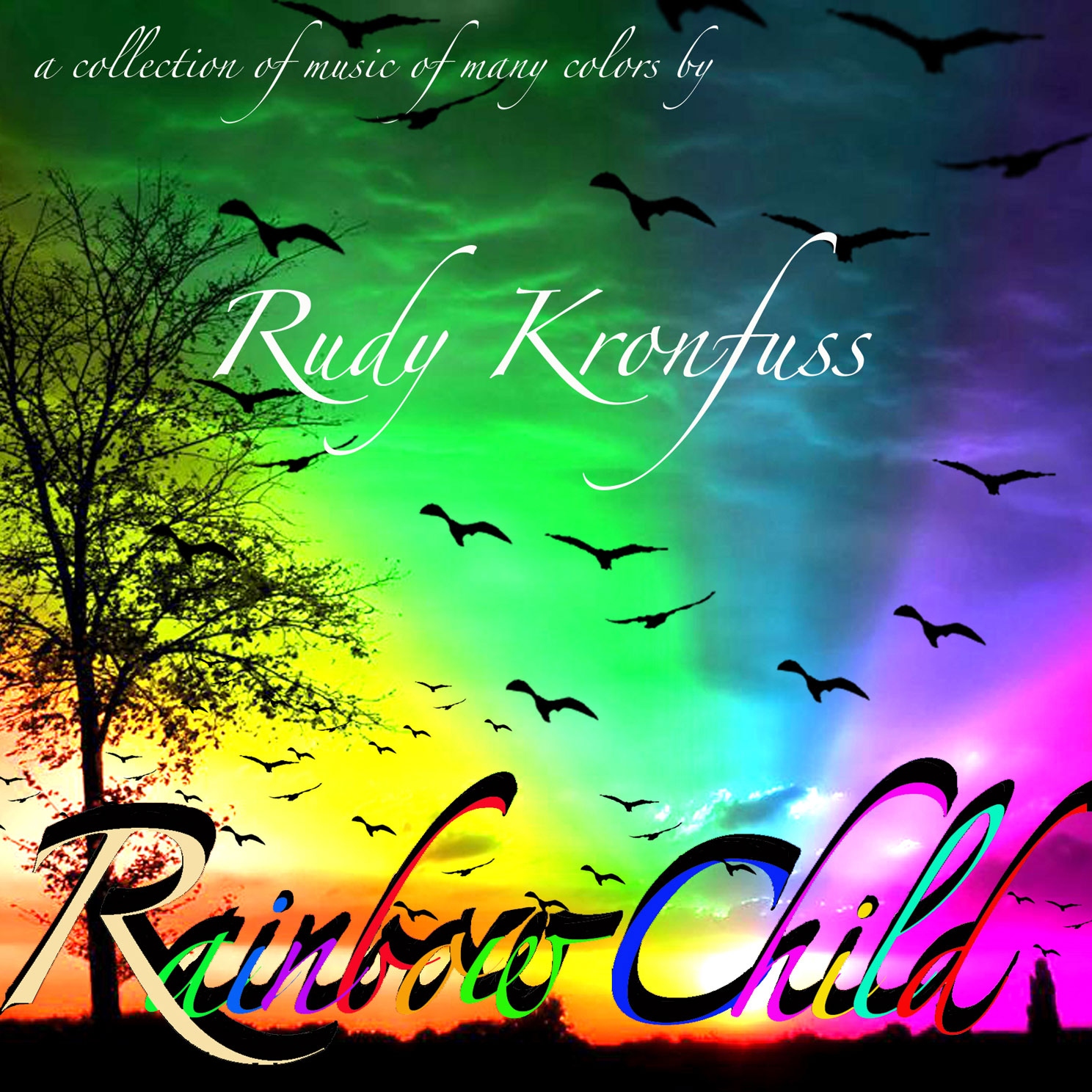 My new CD "RAINBOW CHILD" is out now - here is a video of the title song.
I have made a musicvideo of the band I had when I was studying at the Royal conservatory in the Hague. It is "The Electric Guitarcorporation" and we are playing "Airmail Special" from the CD "22 strings". Klick here to watch the video.______________________________________________________________
On Sunday 22nd of december 2013 there was a short documentary on public radio 1 of the Netherlands conducted by Vincent Bijlo in which I have been asked to be a part of (interview + explaining Jimi's music and playing the guitar - etc) here is the link to the program: http://www.hollanddoc.nl/kijk-luister/documentaire/h/hendrix-in-holland.html
The latest videos you can find directly on my main YouTube channel: http://www.youtube.com/user/RudyKronfuss
Another collection of my work (classical and experimental) you can find here: http://www.youtube.com/user/anoeraa
NEWS continued klick here ! -------------
.