SATURNIA 2008
The 12th Hendrixiana event was three days and nights of beautiful celebration of Jimi's music! Of course there was lovely food and wine as well.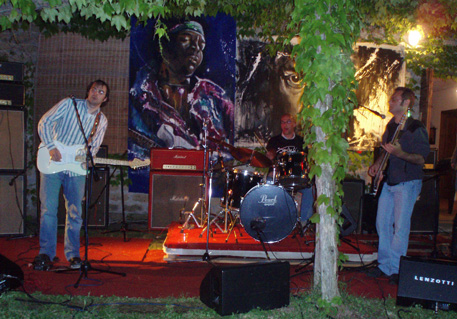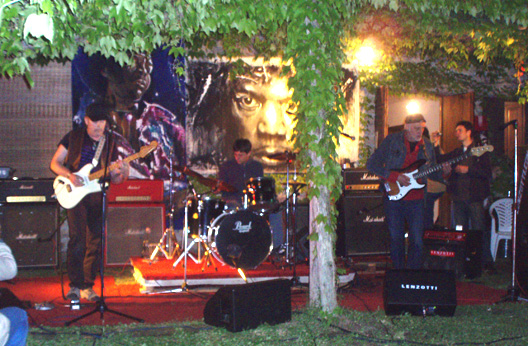 Among others there were performances of Trioladro, Alex Dal Corso, Rudy Kronfuss Experience (Netherland), Psychedelic Sunrise, Francesca de Fazi,Voodoo Groove, Jimi Hendrix Memorial (Hungary) and Simone.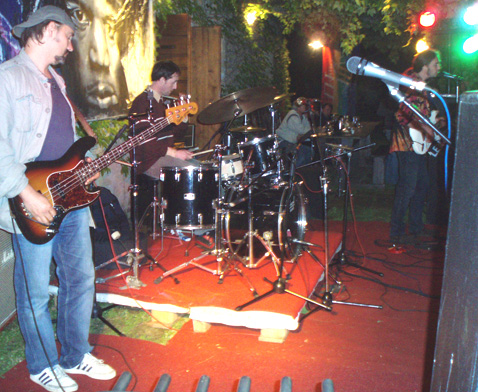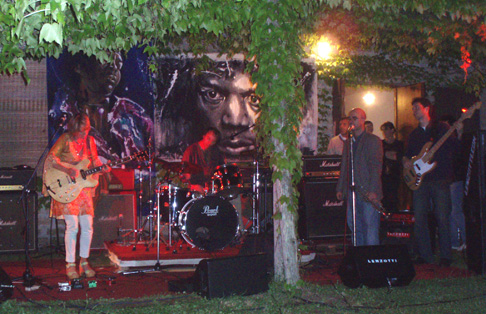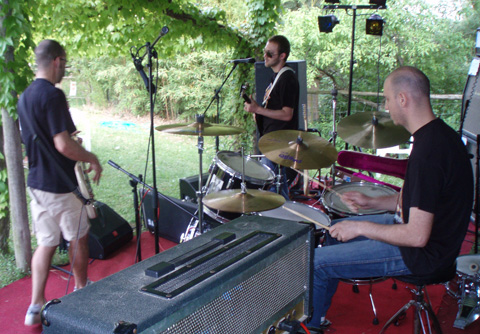 There was music during the afternoon and of course after dinner. Oh yes, I still remember "Astroman" by Gyorgy and "Axis bold as love" by Emanuele
and a lovely "Little wing" by Alex.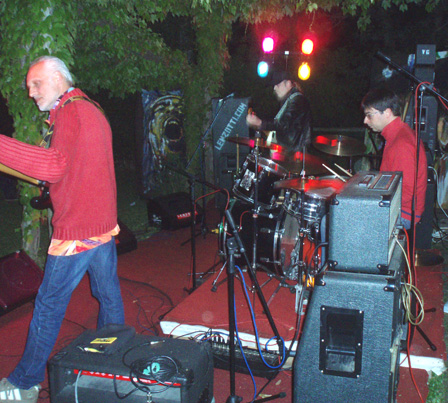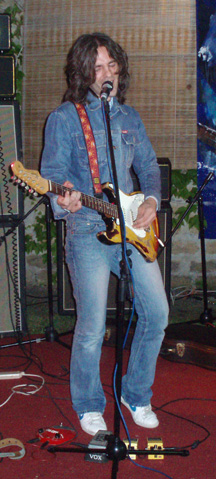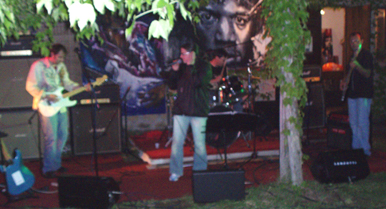 There were bands and a lot of jamming as well. The general mood was very relaxed and the quality of the music pretty good. Luckily we had nice weather and
the nights were not really cold.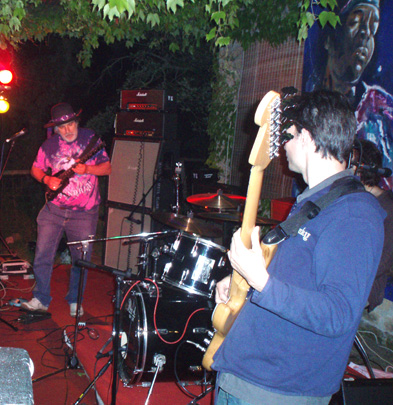 We played quite a couple of rare songs of Jimi like "Valley's of neptune", "Scorpio woman", "Electric ladyland", "Drifting" and a worldpremiere of
"Send my love to Linda".
Alvise also asked me to do stuff from my new CD as well, so we played "I don't know" and "Going home" for our friends for the first time.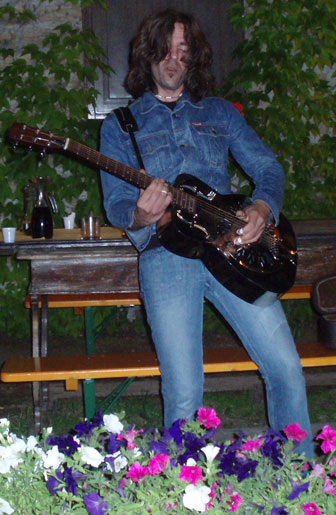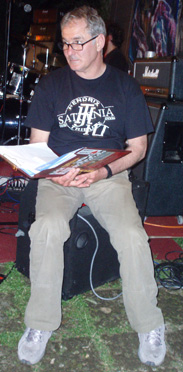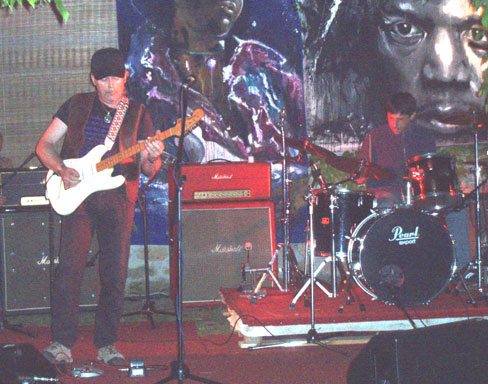 ....searching for a bug in there to improve the sound ? ...and here are the fathers of the event ... of course there are those collectors everywhere trying to find that special boot...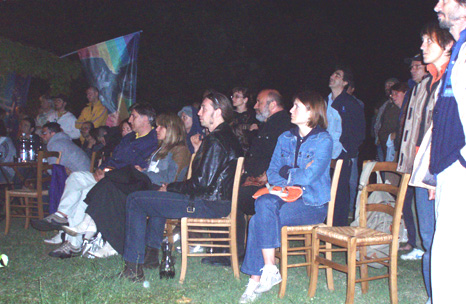 As you can see here ,the audience was really listening and enjoying all those people playing ...there were some magic moments...Jimi was not far away one could tell...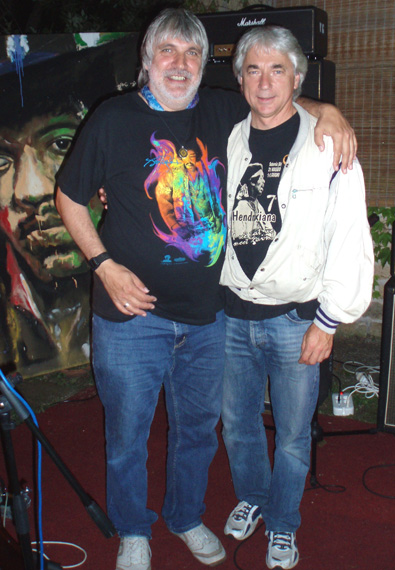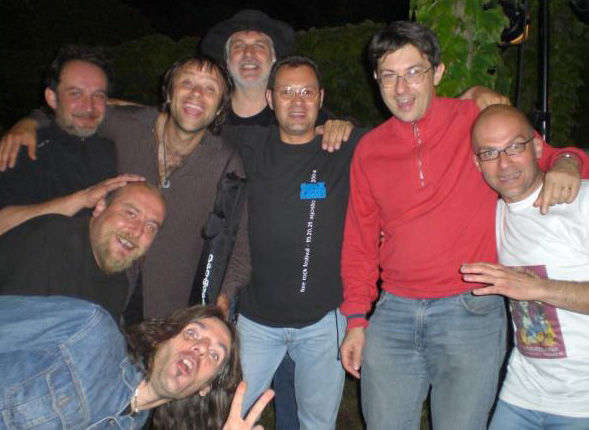 There were extended jams after the sets, one could even enjoy among others some Janis Joplin (Francesca) and even Led Zeppelin (Emanuele/Simone) stuff here and there.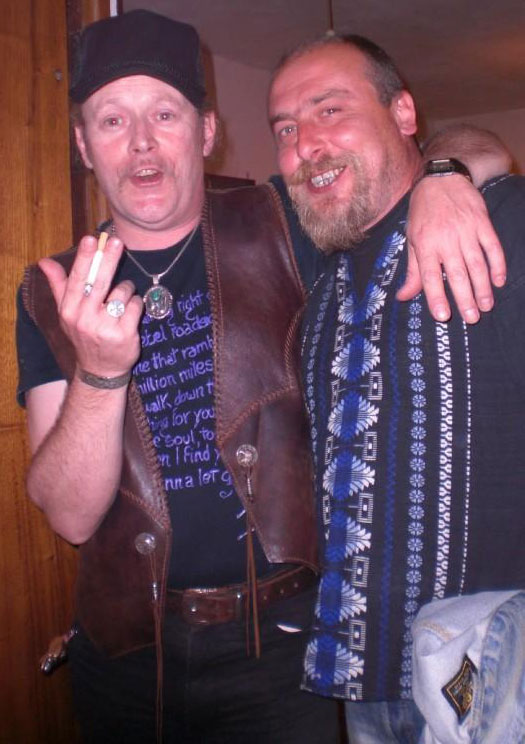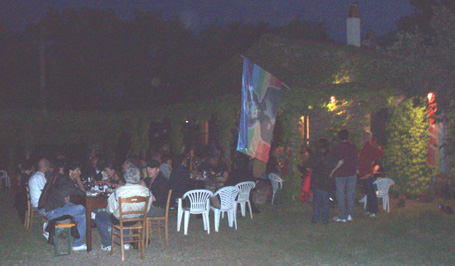 I want to thank everybody involved and especially Alvise for the beautiful time we spent. Ciao everyone, I hope we meet again next year.