SATURNIA 2007
The 11th Hendrixiana event lasted only two nights this time, but it was a true celebration of Jimi !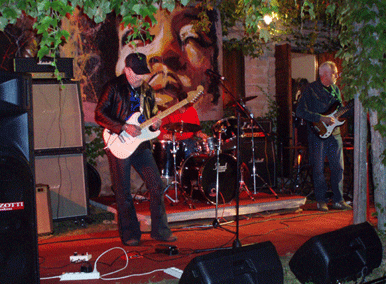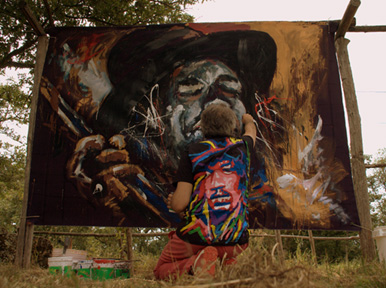 There were performances of:
One Night Blues Band, Ezy Rider, Black Sheep,Trioladro, Alex Dal Corso, Horus Project, The Rudy Kronfuss Experience (Netherland), Psychedelic Sunrise, Voodoo Groove, Jimi Hendrix Memorial (Hungary), Tolo Marton and Maurizio Bonini.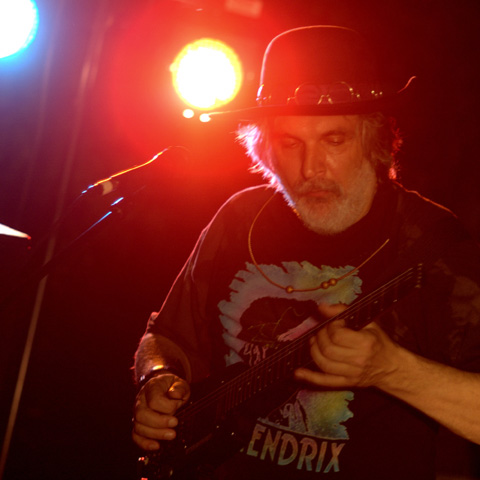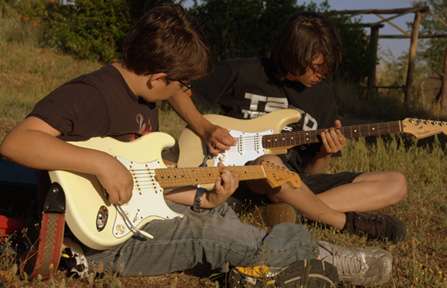 Also two young kids showed their skills on the guitar.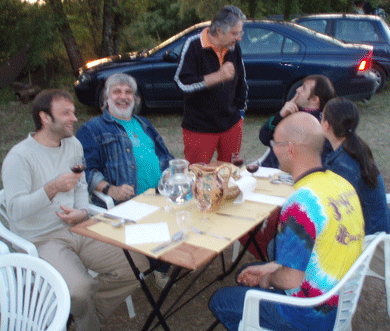 Of course there were many familiar faces but we met the Jimi Hendrix Memorial from Hungary for the first time and they did a nice job.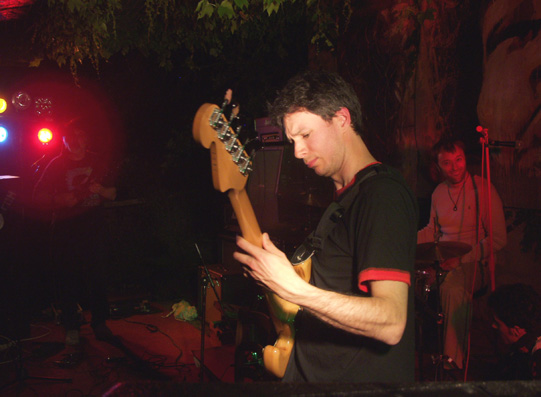 Luckily we had much better weather than last year, almost perfect I would say and Alvise lead us to the hot baths of Saturnia on Saturday afternoon and invited us for a very special meal. Thank you for that Alvise.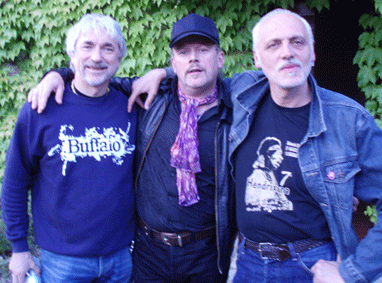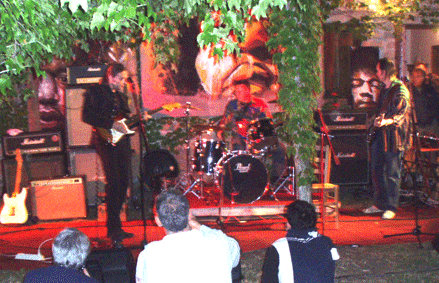 The bands were asked to play short sets of 20 minutes or three songs in order that everyone could play. I remember when we played Friday night that just when we started getting it together he signed me to finish. That was not much of a big problem but I am used to play longer sets.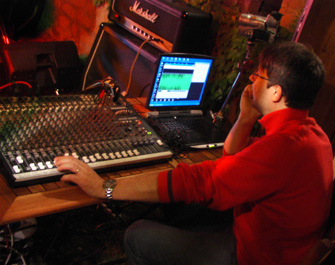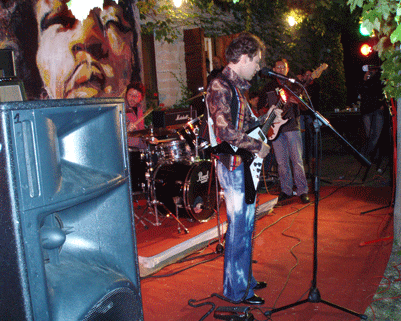 Marco recorded many sets and helped every new guitarplayer trying to create his personal sound with great dedication.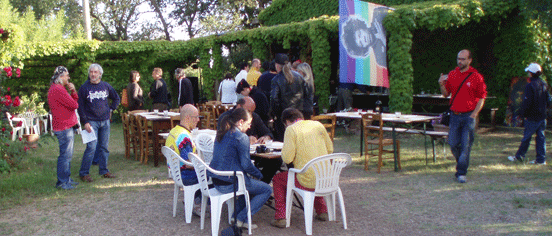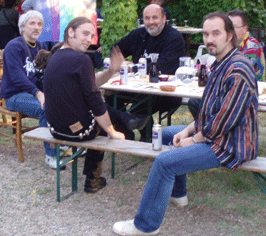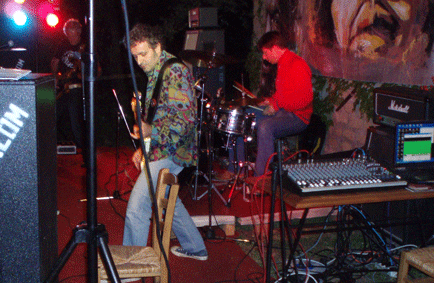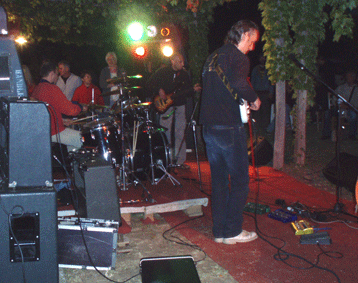 Bouke Bijlsma, our drummer was here for the first time and supported Tolo's performance together with Anders.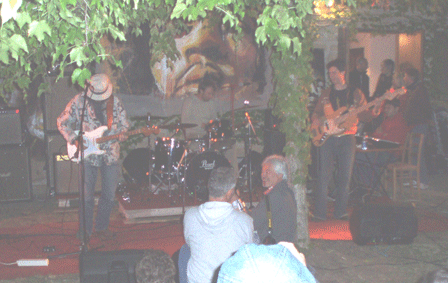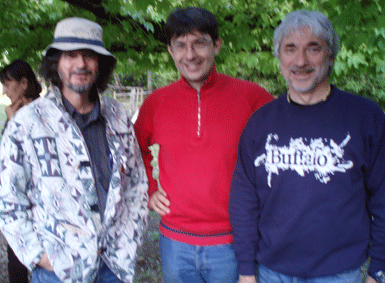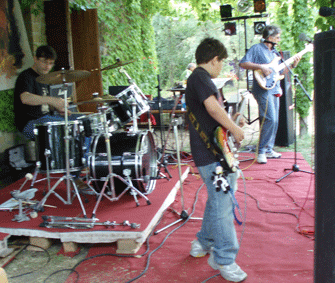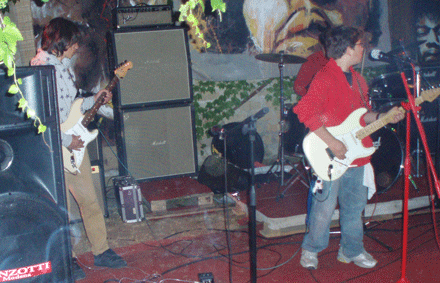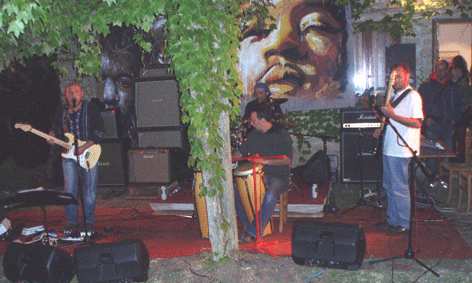 I really appreciated Alvise's desicion that on Saturday night no band was allowed to repeat a song that had been played before, resulting in the fact, that almost all bands had to adjust their choice of playing Jimi's music. This was new and I know not everybody liked this, but it turned Saturday night into a very special musical event with some rare gems.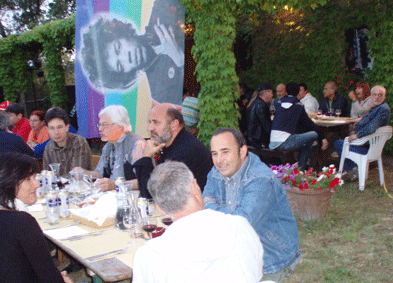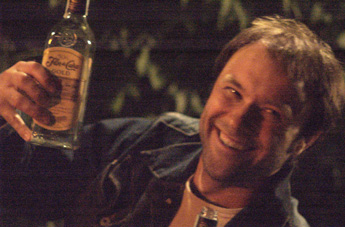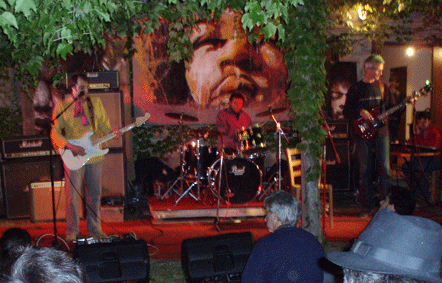 Of course one should not forget to mention the beautiful surroundings and the lovely food served that made this year such a perfect meeting. A big "Thanks" goes to everybody involved and I hope we will meet again next year. Ciao.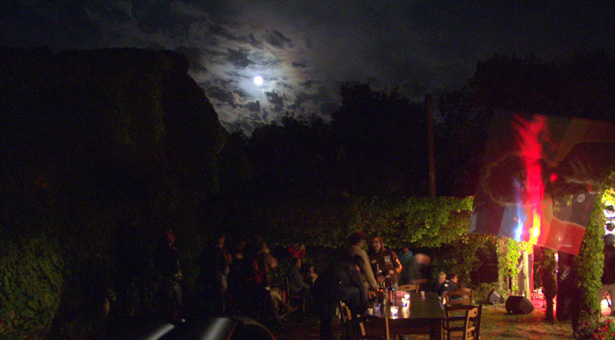 home