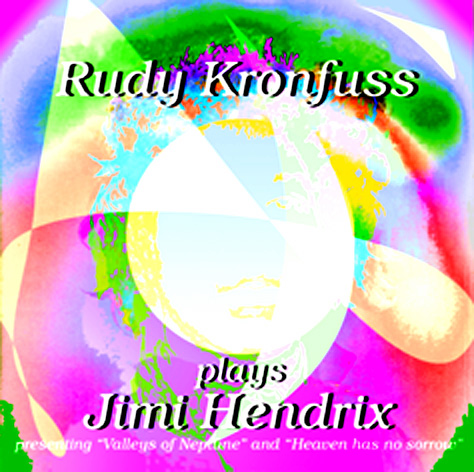 ORDER CD (9.99 euro + shipping)

Digital downloads:

https://itunes.apple.com/us/album/rudy-kronfuss-plays-jimi-hendrix/id376134716
http://www.amazon.com/Rudy-Kronfuss-Plays-Jimi-Hendrix/dp/B003QZ4T76
http://www.deezer.com/album/4564671
http://www.shazam.com/discover/artist/40735615/album/60943350
https://www.musicload.de/web/album?id=3604589
https://www.wimp.no/wweb/album/4065510
http://www.musa24.fi/albumi/Rudy-Kronfuss/Rudy-Kronfuss-plays-Jimi-Hendrix/a481ee45-1d14-4b29-bc27-b3cfc6dd5d85/
http://www.amazon.co.jp/Rudy-Kronfuss-Plays-Jimi-Hendrix/dp/B003R33BC6/ref=sr_1_1?s=dmusic&ie=UTF8&qid=1416258842&sr=1-1&keywords=Rudy+Kronfuss
http://www.zonga.ro/album/rudy-kronfuss/mnta41838929
http://www.bibzoom.dk/m/Rudy-Kronfuss/Rudy-Kronfuss-plays-Jimi-Hendrix/?sku=12528616

Review from VOODOO CHILD (spring 2018) newsletter (2 CDs) klick here.
This tribute CD contains tunes of Jimi only and is supposed to honour the music of the master. Here are songs that I have played often and under various conditions, oh yes Jimi's music has always been magic to me. I decided to try a mixture of a "live" feel combined with some overdubs when required because I believe that Jimi's originals can't be approached by anybody in the same way he recorded them.In a couple of songs like "Little Wing" or "Voodoo Child (slight return)" I even used live versions of those songs as an inspiration, however I never tried to move away too far from the original arrangements.
So this CD actually reflects how I personally hear Jimi's music. I agree that sometimes it might sound "over arranged", but if you would analyze the way Jimi put down his recordings you will find this orchestral approach not unfamiliar. On this CD you will hear two of Jimi's musical gems that are only known to the true Hendrix experts:
"Valleys of Neptune" and "Heaven has no Sorrow". "Valleys of Neptune" is a monumental composition containing Jimi's vision of the future of humanity and remembering the times of Atlantis - an almost suite - like piece of music reminding one of his soundpainting of "1983" from "Electric Ladyland". There is a long middlepart in it with extended chordal improvisations that Jimi was working on at that time. This part of course varies on different demo recordings and I chose the most interesting version that I could find. Until today only a few demo versions of this song have surfaced: Jimi only with drums or merely instrumental recordings of rehearsals. To my knowledge ther is no complete version. I wish there was. The very recent published version of Sony music cut out Jimi's beautiful middle part, do not ask me why, probably of commercial reasons.
"Heaven has no Sorrow" is another unknown composition of Jimi. The structure of the song is more or less a repeating chord sequence, leaving one wonder if Jimi regarded this song to be already finished. On one rehearsal it seems that Jimi wanted a modulation to a different key at the ending, but that is mere speculation.The basic theme has a special feel where science fiction merges with reality ... There are strange words in that song and a "leave the Earth the way you came .." could be a major message to all of humanity. When I heard that song for the first time I remembered Jimi chuckeling in an interview how busy and crowded heaven must be if anyone was supposed to be there sooner or later.
As a basis I used a rehearsal of Jimi with Billy Cox to build from there. The extended use of the wah wah was my own personal choice for fills and colours because I only knew Jimi's rhythm guitar parts. Who knows what Jimi would have used there ?
You will not be surprised when I tell you that some time ago there was this voice in my head asking me to focus on Jimi's unfinished work and try to inspire others to save his work in no matter what condition it was left to us. Please help me to get the job done. This CD is only a beginning and of course my first reaction was that this was totally impossible, but I just went for it and I hope so will you. We know that Jimi's greatest wish was that his music would live on. I personally think he refered to all of his music.
Rudy Kronfuss