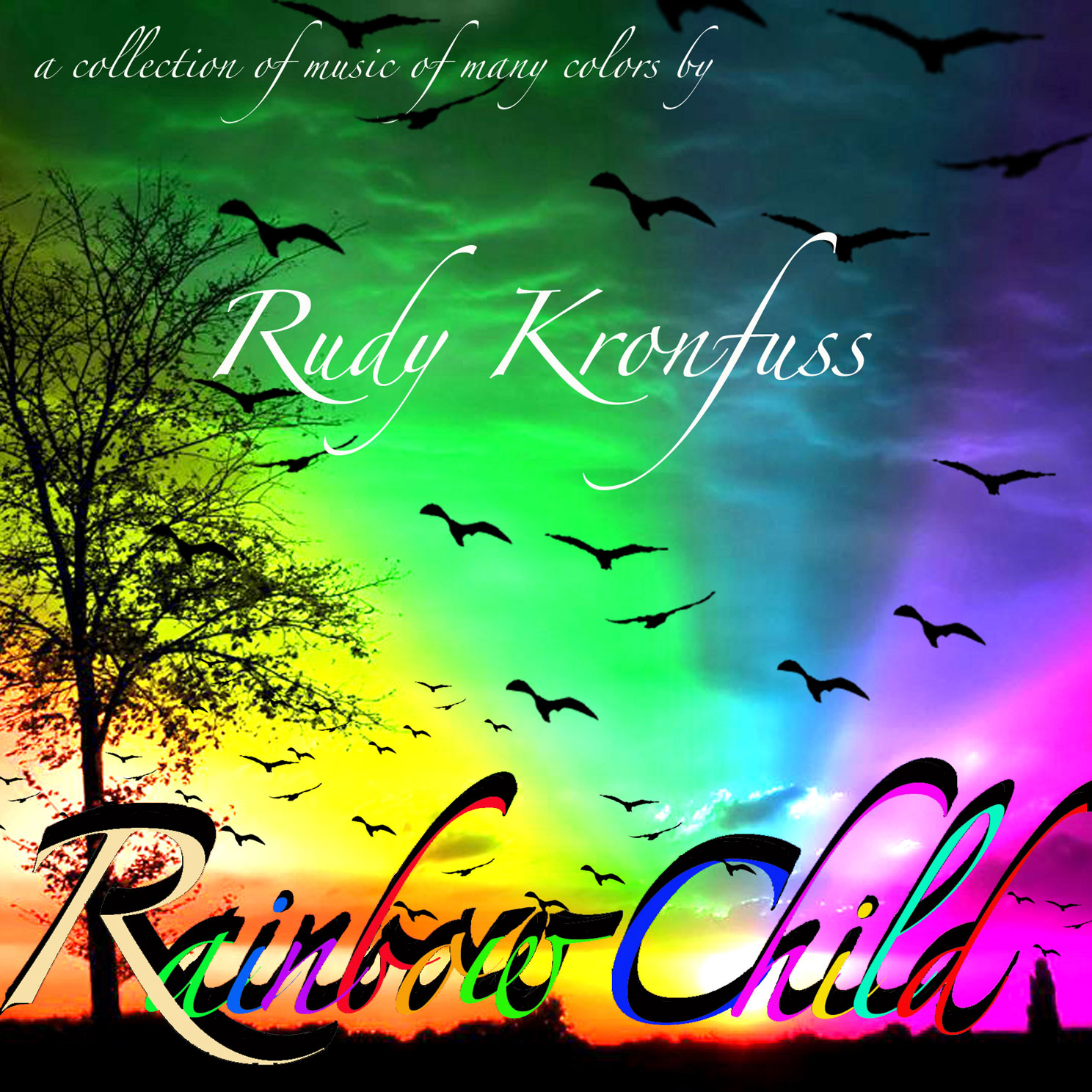 ORDER CD (9.99 euro +shipping costs)
DIGITAL DOWNLOADS:
https://itunes.apple.com/us/album/rainbow-child/id818304029
http://www.amazon.com/Rainbow-Child/dp/B00ICS3GPS
http://www.amazon.com/Rainbow-Child-Rudy-Kronfuss/dp/B00ICS3G2G
http://www.deezer.com/album/7424029
http://www.shazam.com/discover/artist/40735615/album/59539019
https://www.hmvdigital.com/releases/3306829
https://www.musicload.de/web/album?id=1669622
http://www.7digital.com/artist/rudy-kronfuss/release/rainbow-child
http://www.musa24.fi/albumi/Rudy-Kronfuss/Rainbow-Child/7eb34142-5ac0-4efb-92ef-3eb6c7e26d5b/
http://www.zonga.ro/album/rudy-kronfuss/mnta99052991
http://www.bibzoom.dk/m/Rudy-Kronfuss/Rainbow-Child/?sku=27764872
http://www.amazon.co.jp/gp/product/B00ICR87NA/ref=sr_1_98_rd?ie=UTF8&child=B00ICR8B54&qid=1416261789&sr=1-98%3C/a%3E
The title "Rainbow child" refers to the fact that this CD contains tunes in various styles
and songs of various different colors.
While the title track "Rainbow child", "One heart, one love", "Universal soul" and "Clown"
are very rock stylish with a lot of Hendrix influences, you will find jazzy tunes like
"Face the storm", "The only one" and "Universe road" besides songs with classical
and symphonical elements like "Flesh is her only dress" and the mini suite "Silently you open the door".
Of course there are also pop influences in songs like "Silver woman" and "Welcome to the end".
The compositions here were written in very different periods of my life and every song tells a little story
that had a personal meaning for me or still reminds me of an important event in my life.
To put it simple: Imagine you are the "Rainbowchild" and life shows you its diffent facettes and
experiences while you grow up and awaken to adulthood. Every song is about one of those lessons,
be it bluesy or full of joy - they are here just to grow and help you on your way on our planet.
Enjoy this journey with me, we are right in the middle of it.
Rudy Kronfuss